Heston Blumenthal Introduces New Citrus Sherbet Lazy Gin at Waitrose
On November 20th, Heston Blumenthal introduced a new gin to his Heston from Waitrose range and it's perfect for gin drinkers looking for a quick and easy cocktail. Famous for his intricate recipes and attention to detail, Heston's latest offering is aimed at those seeking the best but without the stress for lovers of the simple life – a gin that requires no garnish. Packed with citrus flavours and unusual botanicals, the spirit needs nothing more than some tonic water and ice to create the ultimate lazy G&T.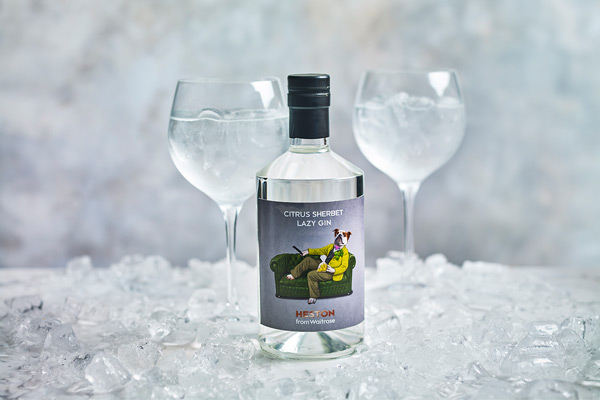 The Heston from Waitrose Citrus Sherbet Lazy Gin is an apple-based gin made using natural citrus botanicals including lemon verbena, lemon thyme, basil, eureka lemons, Persian lime and liquorice root, lemon peel and pink grapefruit peel. The gin has a fresh, summery aroma with a touch of lemon sherbert.
"Who says making cocktails shouldn't be easy? Made with a magical twist of flavours and taste-tested to perfection, my new Citrus Sherbet Lazy Gin is certainly set to play with your senses this Christmas." Heston Blumenthal

"Gin has been enjoying a revolution recently, thanks to people experimenting while making their own cocktails at home. This gin is exciting because, in Heston's own genius way, he has stripped back and analysed what defines a good gin and tonic. Every element in this gin works towards creating the perfect G&T." John Vine, Waitrose spirit buyer
Heston recommends the Citrus Sherbet Lazy Gin is served with Mediterranean tonic water, ice, no slice.