Sage Revolutionises Coffee Making at Home with the Launch of The Oracle® Touch
Sage has revolutionised coffee making at home, with the launch of the innovative, fully automatic, bean to cup machine, the Oracle® Touch
Sage, the award-winning kitchen appliance brand, today announced the launch of espresso machine, the Oracle® Touch, which means you no longer need to sacrifice quality in favour of automation – you can now have both in equal measure.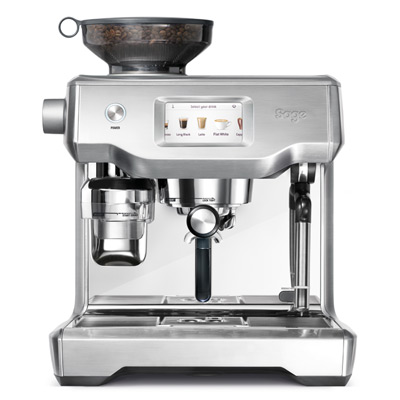 The Oracle® Touch has been designed to deliver true, barista quality coffee you'd expect from a manual, commercial espresso machine, but in the comfort of your own home, at the simple touch of a button.
Simplifying the steps of traditional automatics, The Oracle® Touch allows users to swipe and select from a full menu of classic café favourites – espresso, Americano, latte, flat white, or cappuccino – and includes the option to customise them based on taste preferences.
Unlike other touch screen machines on the market, the Oracle® Touch is quicker*, easier to use, cleans itself and masters the four key elements of a perfect, barista quality coffee:
Dose – 19-22 grams of ground coffee per cup to yield the full flavour
Temperature – Precise control throughout extraction of the espresso
Water pressure – 9 BARS of pressure (The amount of pressure or the number of BAR units of force, is very important to the flavours that are extracted from the coffee grounds. 9 BAR is the optimum when making espresso)
Milk texture – Sufficient steam pressure to produce micro-foam that creates velvety milk texture
Commenting on the Oracle® Touch launch, Phil McKnight, Global Beverage Business Manager at Sage, said; "The launch of the new Oracle® Touch espresso machine offers coffee connoisseurs' exceptional, barista quality espresso. This machine has been thoughtfully designed to offer easy-to-use automation without sacrificing taste quality; it's as if there is a barista inside the machine, helping them make their favourite custom coffees at home."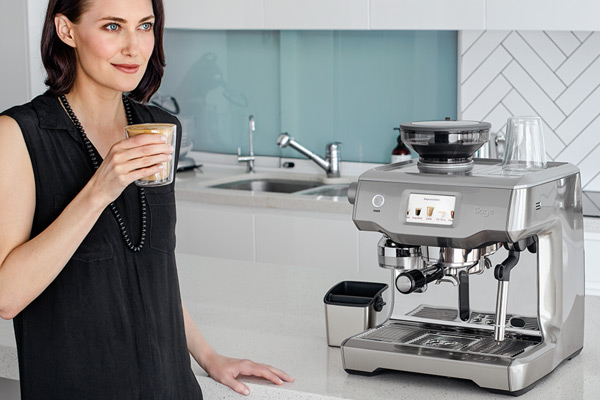 In addition to the new Oracle® Touch, Sage has also launched the Barista™ Touch, a semi-automatic espresso machine for the budding pro coffee makers amongst us that still enjoy the manual aspects of coffee making at home. Akin to the Oracle® Touch, the Barista™ Touch produces high-end quality coffee similar to a commercial machine, but in a much smaller format. The Barista™ Touch has just one boiler, rather than two, slowing down the brewing process leaving time for the user to customise and create their perfect coffee.
The Oracle® Touch (RRP: £1,999.95) is available for purchase exclusively at John Lewis from 6th October – 30th November and other selected retailers starting December 2017.
The Barista®Touch (RRP: £999.95) is available for purchase exclusively at John Lewis from 6th October until the end of December 2017 and other selected retailers starting January 2018.
To learn more visit www.sageoracletouch.com and www.sagebaristatouch.com.